Manmade
Aerodyne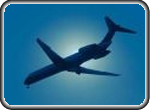 An aerodyne in the field of aeronautics is a generic term referring to all aircraft that fly due to aerodynamic forces. Aerodyne groups together all the devices "heavier than air", capable of flying, of which lift is ensured thanks to an airfoil. The latter can be fixed (plane, glider) or rotary (helicopter rotary wing). (Source: Wikipedia)
2007
2008
Satellites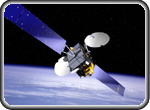 Here are grouped artificial satellites, meaning manmade objects put in orbit round the Earth.
2008
2009
Aérostat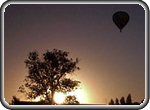 An aerostat is an aircraft "lighter than air" whereby lift is "aerostatic" in that the force upwards arises without movement through the surrounding air mass as opposed to aerodynamic lift. (Source: Wikipedia)
If you are unable to view the videos, download the codecs in the
"Tools"
section.